I publish free guides to just about everything having to do with lawn care here on this website and on the Turf Mechanic collection of YouTube Channels.
My free guides are listed below…but I also publish premium guides on more advanced topics for a reasonable price too on my sister-site.
My Premium Web-Courses Are Available At Turf Mechanic Premium
The problem is though that there is so much information published that it can be hard to put all the pieces together into an actionable lawn care plan.
For that reason I've started building out a small collection of premium guides, documents, courses, etc. over on TurfMechanicPremium.com. If you want to follow advanced plans that provide all the information you need in one place then check it out here.
You pay once for a membership to Turf Mechanic Premium and then you have access to all current guides and courses as well as future guides, courses, and documents that I produce in the future.
Currently my Grass Root Development course is live and I've got a few more guides coming out early 2022. Introductory pricing is available now for early adaptors like yourself!
---
Did you purchase one of my premium web-courses in 2021?
When logged in you can view your document anytime through the following link:
►► Deeper Grass Roots = Healthier Lawn – This is a comprehensive guide to developing the strongest and deepest root system in your lawn possible. This will help with drought tolerance, disease and heat resistance, and weed prevention.
---
Free (Yet Still Comprehensive) Guides
Here on Turf Mechanic I've published a few very large overview articles – guides that cover everything you can think of within a single high level topic.
Below you'll see the guides I've been able to published so far. I hope you find them helpful and interesting to read and I hope you'll check back again as this list gets longer.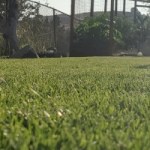 The Spring is one of the most important times of the year for awns. This is when we can easily stimulate rooting, prevent weeds from infesting our lawns over the course of the season, and repair damage from winter or from year's past. There are so many things that you can do to a lawn in the Spring to improve it so this mega post is long and covers many seasonal topics. It should serve as a perfect launch pad for your lawn care regiment this year.
---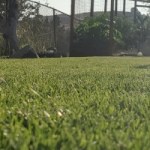 A summer lawn can be hard to manage well unless you live in a perfect zone for your grass type. Bermuda grass in Texas for instance, or Bahia in Atlanta. For cool season grasses in the Midwest heat and drought conditions can bring many challenges however there are steps we can take to meet these challenges and have an excellent looking yard anyway.
---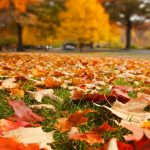 The fall can be a busy time for lawn and garden enthusiasts because it is one of the best times of the year to prepare for improvement rather than to merely tend to the issues of the moment. During the Spring and summer homeowners tend to deal with things in the moment as that is what is important but many things are simply best done in the fall after the growing season is close to the end or has fully ended. Here is our big guide to this important season in the yard and garden.
---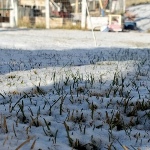 Lawn care doesn't stop at the end of Fall, there are lots of chores that need to be done to properly winterize a lawn and then prepare it for Spring. Not only that but dealing with snow and ice poorly can have a major negative effect on our lawns, patios, decks, and sidewalks. Better snow management can improve our lawns during the transition period from Winter to Spring. There is a surprising amount of information packed into this guide.
---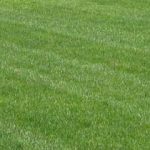 Ever wonder when you can (or should) plant grass seed? Ever wonder anything at all about growing grass or improving a lawn? In this guide I cover a ton of common questions on the topic of putting down grass seed and caring for it once it's on the ground. There is a lot to say on this subject – much more than you may realize. You'll also find a host of additional information on tending to grass in it's various states and during different times of the year.
---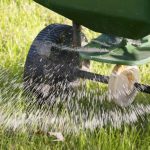 If you are trying to have the best lawn on the block then you will have to step it up a notch and lay down a few fertilization applications this year and in the years going forward. There are different ways to apply "fert" and there are different types of lawn food available to which can make things complicated. If you've got a garden of any size going then that will add complexity to your growing season too and that's why I have a tone of your questions indexed and answered on this fertilization and treatment guide to lawns and gardens.
---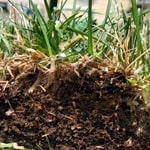 Almost every lawn has thatch in it and most lawns have a healthy amount. The problem is though that some grass types develop a thatch layer that can get too thick if it isn't managed. This happens mostly in grass types that spread horizontally through rhizomes and stolons but it can also occur in bunch type grasses. This guide should give you all you need to know about the management and removal of excess thatch in the lawn.
---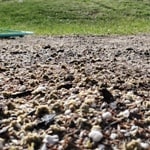 If you are planning on seeding a new lawn, repairing a small dead spot in your carpet of grass, or overseeding a thinning lawn in the middle of the growing season then there are a lot of things that will contribute to the success of your project. There are also a lot of things that will directly cause failure so it's important to learn all you can before you start. This guide should address virtually everything you need to know before you start a seeding project.
---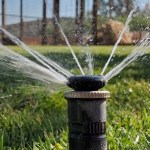 In most geographical areas keeping your lawn and/or garden healthy has everything to do with irrigation. You have to keep your plants watered if you want them to stay alive and thrive. For some places natural rain fall is all that is needed but for most of us we have to use a small to healthy dose of irrigation to keep things green. This page gives a lengthy overview of the important facets to irrigating your outdoor space automatically or by hand and then links out to all the posts on the site that cover specific but related topics to irrigation and sprinkler systems.
---
In addition to the comprehensive guides published above I have a number of other posts that may be helpful to many readers. I've listed those smaller guides and articles below:
Lawn Maintenance Guides
► What Kind of Oil Goes in a Lawn Mower
Garden Guides
► How to Grow Moss on Stone
► Why is Leaf Litter Important For Your Soil
► How do Plants Prevent Soil Erosion
Patio Guides