You know that information about products and equipment is very important when trying to do anything in the yard.
You may know exactly how to do something but if you don't know what product to use and why then the job becomes many times harder regardless of what it is you are trying to accomplish.
On BLS I have published a bunch of different product specific articles. Some are guides on how to use a type of product, others compare one product against another. Still others help you find the best piece of equipment for your needs and budget.
My Buyer's Guides
Below you'll find links to the types of product-centric articles I have on this site.
Hopefully some of these product centered articles will help you get something done in your lawn this year.
The lawn mower is the work-horse of your yard. I use my mower more than any other tool I have other than maybe the refrigerator. Buying a mower can be expensive and nerve racking but it's very important. If you need to buy a mower start here to learn how I recommend my friends, family, and readers to start the process. I believe you need to choose styles and sizes of mowers based on your terrain and grass types first. Then after considering budgetary constraints you will finally start looking at the models on the market that will meet your lawn care needs.
---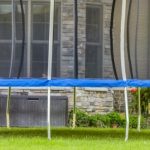 Buying a trampoline can be as simple as heading down to your local big box store in the Spring and picking up whatever they have in stock but there's so much more to getting the right trampoline for your yard than taking the only option available. Size matters as does the safety netting, the weight limits, the springs and pads, and so much more. Check out our guide to finding the trampoline and learning how to maintain it and stay safe on it!
---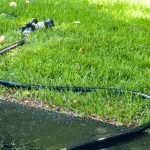 Garden hoses are simple to imagine but once you start thinking about the specifics of their use, durability, size, and material then they can start to get complicated. Some hoses are perfect for use right next to thee house but if you want to run a sprinkler system off of one or want to hook one up to the veggie patch then things get a bit complicated.
If you are looking for a specific type of hose (or for the best hose for a specific purpose) then check this guide out. I've outlined everything you need to know about hoses and in this guide I point you to specific pages where I help you find the perfect hose for your needs.
---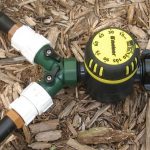 If you have ever considered setting up a timer on your hose to get any kind of routine job done in the yard then you are not alone. There are a bunch of different timers that connect to hoses that are made to varying degrees of fanciness. This is our buyers guide to hose timers. It should help you decide what features are important and help you find the best timers for your needs.
---
Back when I was a kid I'd just put my thumb over the end of the hose and make whatever kind of spray I wanted. These days there are a dizzying array of nozzles that you can attach to your hose end that do everything from create a super jet to a fine mist. The next time you are looking to tweak your water spray check out this guide and see what crazy hose-end nozzle attachments are available.
---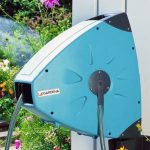 I don't know a single person that enjoys a messy pile of twisted hose piled up in the lawn or near the spigot. That's why lawn and garden companies have come out with so many different types of hose reels for you to use in your yard. Some are light duty for use around the garden and others are heavy duty for use in large irrigation systems. Whatever you are looking for I've got you covered in this guide.
---
In my opinion a sprinkler control box is a lot like an automatic garage door opener. They are vitally important for the operation of the automatic sprinkler system and modern controllers are so much better than their older counterparts but they are a pain in the rear to swap out. It's worth it though so we've got a guide on the products you should be looking at along with tutorials on how to swap yours out.
---
This is the product line we specialize in. Sprinklers are our bread and butter and they make or break any lawn care program because even the worst sprinkler system beats hand watering every time. Want to know the difference between different types of sprinklers or which sprinkler is better than another? We've got you covered in our buyers guide to lawn sprinklers and sprinkler heads.