Just a few weeks ago, I jumped in and bought a pine needle vacuum for my lawn without giving it much thought. And I got what was coming to me- my vacuum stopped working within a week, and all my money went into the needle-stack.
[Now, that's a situation you want to avoid right? I figured out you'd say yes, and I got together this small piece to save you from the same place I found myself in.]
In our last article here at Turf Mechanic, I said that vacuums are the best idea for collecting your pine needles.
What are the Best Yard Vacuums for Pine Needles?
It is true that finding a good vacuum for your pine needles might prove to be a challenge. Well, as I said earlier, it did for me, at least!
The main reason behind this is that there are too few models available. As of July 2018, I only see a handful of BLACK+DECKER models on amazon when I run a search on this!
[But, don't feel like there are no models for you to go for. Actually, there are quite a few choices still left, read on to find out about them!]
YardBright TurfVac

One of my first recommendations would be to go with the YardBright TurfVac. This is one of the models a lot of people have actually went with and have really loved.
So, if you're one of those people that want to go for something that has already been tested, this one seems like a smart bet.
However, one of the main things with this model seems to be the fact that you have to go over the same spot a few times for it to actually do the job perfectly.
Some people claim that it even does the job better than all other tools if you do it. But at the same time, this enrages some people who want their vacuum to do the job in one go instead of having to be at it for a while.
So, you might want to consider your patience and your desired performance before you actually go for this model.
However, excluding that, this model seems like one of the best choices out there in this category, and is something everyone could go for!
Dayton 6H003B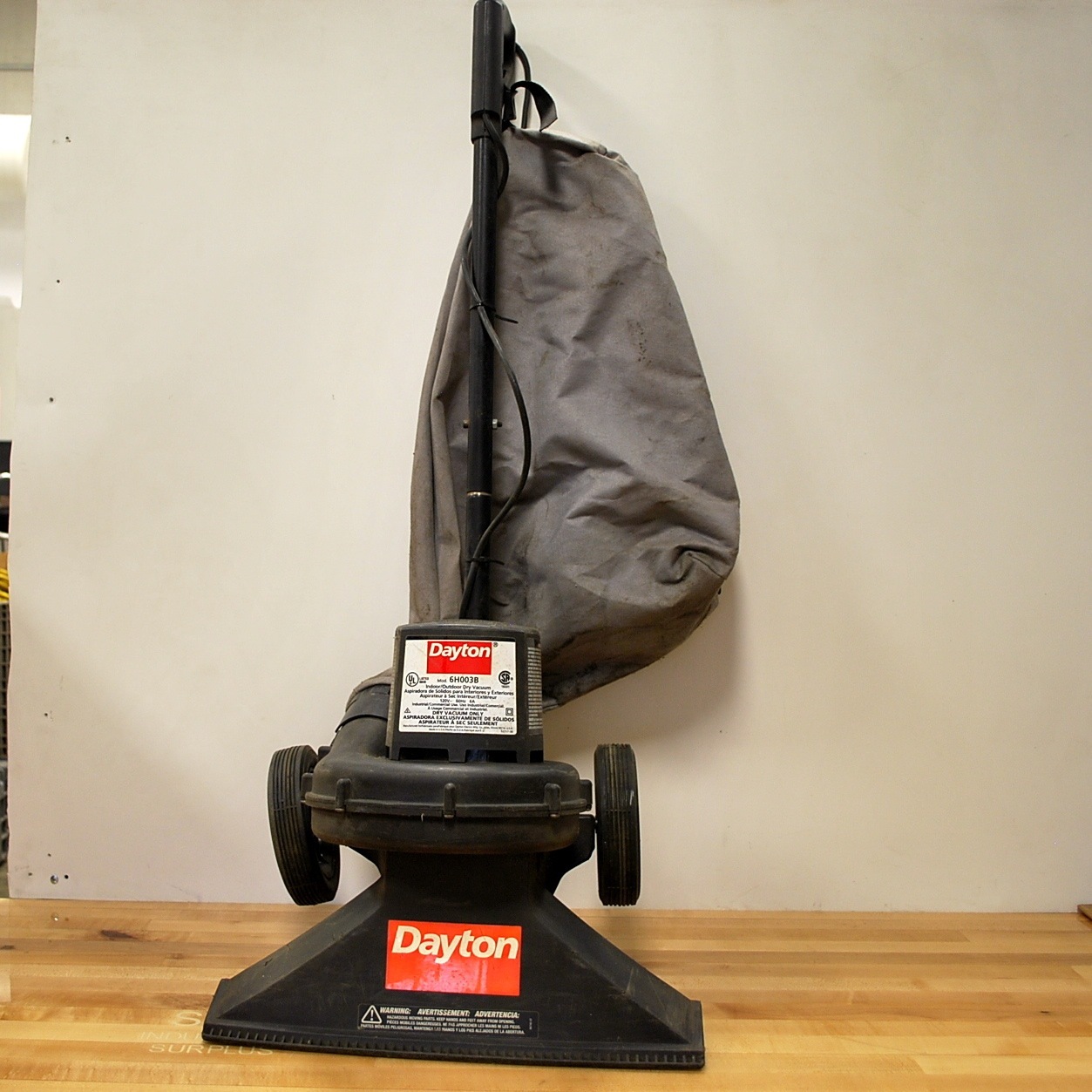 The next model that I would like to recommend for you is the Dayton 6H003B.
This model actually claims to not only pick up the needles but also leaves and lawn clippings, making it super versatile at the same time!
With a really wide nozzle and a large collecting bag, this model is a really great choice. The simple fact that it also has a mulch feature makes this model one that you can't help going for.
However, there's one thing that you might want to remember. Quoting Hunker:
While its stats claim it is ideal for the patio and garage, it makes no claims on picking up pine needles directly from the ground.
Cyclone Rake Power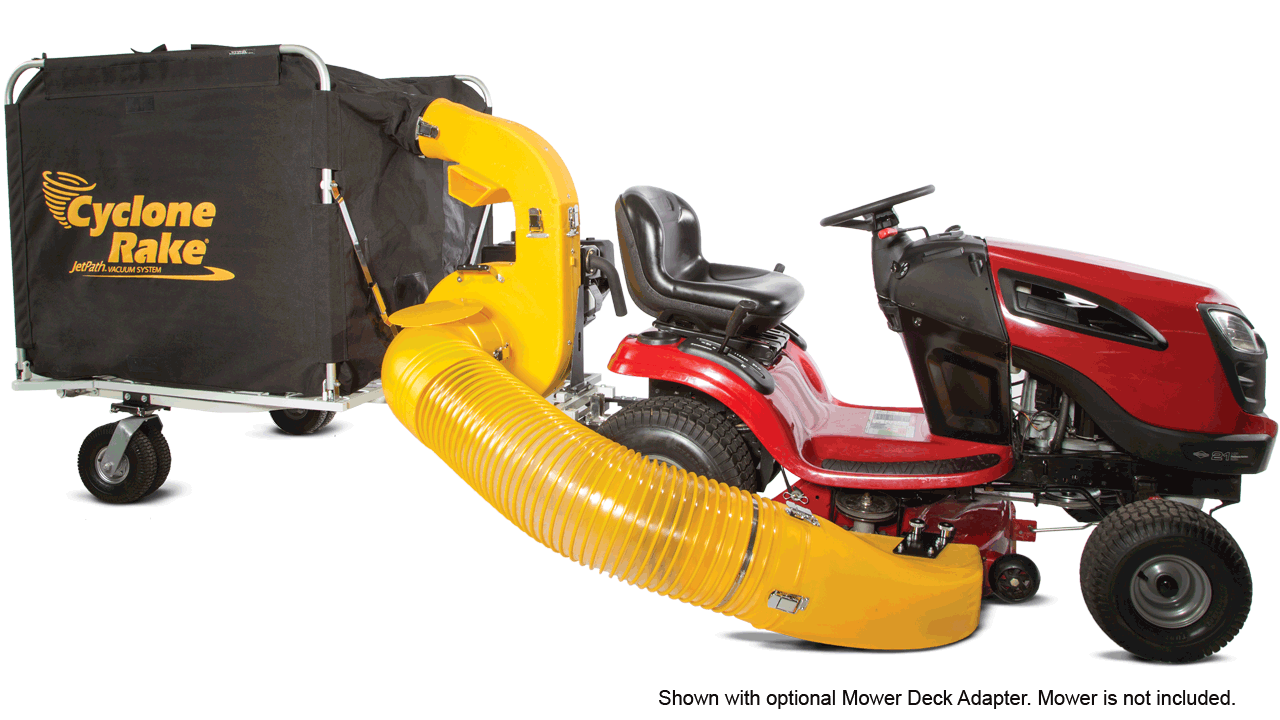 Now, you might be looking for a model that is able to pick up pine needles directly from the ground.
Well, no need to be worried, because Turf Mechanic's got your back! So, here's a model that can actually do that.
The Cyclone Rake Power boasts of the power of being able to pick pine needles up from the ground until it's actually hard-frozen into the ground.
However, this model is a little different in the way it works.
You don't really push a model around your lawn or anything- you actually just move a hose around that's connected to the real motor body.
The hose boasts of a length of about 17 feet.
Conclusion
We're at the end of today's article. In today's article, we saw the best models that you can go for if you're looking for a yard pine needle collecting vacuum.
Honestly, there aren't too many good models available out there. However, among the few ones that are, these models are the best choices to go for.
Also, please do not forget to do your research before you actually go for any model. Selecting the right model means a lot, and doing your research can help you select the one that would be the best for you.
Finally, keep in mind that the best model for you isn't the one that is the top selling out there. The best model for you is the one that serves all your needs at the most reasonable price. As long as you keep that in mind, you simply cannot go wrong!
How to select the right model for myself?
Honestly, there aren't too many good choices here, and we showed you the best models we found for you! These are the best models out there, but at the end of the day, you might still find it hard to choose among these three! After all, the features that they boast of are all so similar, aren't they?
Honestly though, choosing the right model is not as hard as you think- and we're going to guide you through it! So, the first thing that you might want to do is know what you're looking for.
Now, what are you looking for? Well, you're looking for something that is going to serve your purposes and needs! So, you need to figure out what it is that you exactly need. Once you know your needs, you automatically know what you're looking for.
And once you know what you're looking for, it becomes really simple to find the right model for yourself. All you have to do is compare every model accordingly and you'll easily be able to find out which one is the best for you. Please keep in mind that the best model for you isn't always the most selling one out there- it's the one that serves all your needs at the price that seems the most reasonable to you.
Turf Mechanic is here for you!
Finally, we can conclude by saying that the right model for you is out there, and Turf Mechanic is here to help you find the right model for yourself! As lawn owners and trampoline owners ourselves, we understand your dream, and we are here to help you out with the right information that you're looking for.
We also understand that you might still have a few questions for us. We tried to keep the article as comprehensive as possible, but a few questions might still arise in your mind. If there's anything that you'd like to ask us, please feel free to reach out to us- we would love to hear from you! We here at Turf Mechanic are always here for you, so please do not hesitate in reaching out to us!
Finally, we would like to thank you for taking your time to read this article till the very end. We really hope that you found it to be informative, and that you would be able to use this information when making your purchase. We also hope to see you again on our next article! However, until we meet again, we wish you a great day, and recommend that you check out the following articles: